Harris Ministries International provides 'Relief Packages' to individuals or families who are experiencing difficult times, or maybe just getting out of prison/jail, or just may require some basic items to help you get started or provide relief. 
Please contact our ministry headquarters and speak with a HMI representative for more information or you can just email us and request a package.

Jesus loves you so very much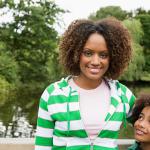 ​Package May Include:

* dish washing liquid

* soap

* toothpaste

* Toilet tissue

* Inspirational CD's

* Scriptural information

* etc.